I'm on the home stretch of this goal and just about halfway through the year!  Do I get bonus points if I finish this goal earlier than expected?  I'm feeling very proud of my self (and a little superior, if I'm honest.)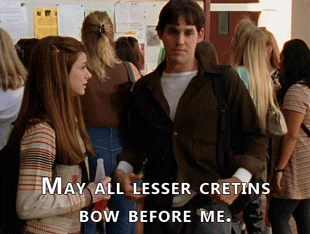 ---
27. Remains of the Day by Kazuo Ishiguro: 3 Stars
I know this is touted as one of the best novels of all time, but eh.  I liked the first person point of view, but felt bored for chunks of time.  This story of the butler reflecting on his service and coming to an understanding of the failings of his employer and his own stunted growth and missed love fell a little flat for me.  It is undeniably a classic, but we're not required to love books because they're classics.  To be honest, I've preferred some of his other works instead (Never Let Me Go!).
28. We Should All Be Feminists by Chimamanda Ngozi Adichie: 4.5 Stars
Half a star off for being too short!  I could hear Chimamanda Ngozi Adichie talk about feminism all day.  This should be required reading for everyone.
29. What Happened by Hillary Rodham Clinton: 3.5 Stars
I'd love to rate this higher, because #I'mStillWithHer, but this book varied between inspiring calls to action and personal notes and going in depth about the circumstances surrounding the election.  She doesn't delve into the problems within her campaign, but highlights all the difficulties that happened outside (Emails, emails, emails).  It felt a little like she was trying to run for president again.
30. Norse Mythology by Neil Gaiman: 4 Stars
If you like reading myths, this is the perfect book for you.  There is no denying that Neil Gaiman is a great storyteller, and his retelling of these myths is lovely, but as with many bedtime stories, it's a little bit forgettable.
31. Men Explain Things to Me by Rebecca Solnit: 3.5 Stars
I set the wrong expectations going into this one.  I expected it to all be sardonically funny recollections of bigoted men being bigots.  Instead, Solnit talked a lot about violence against women, which is incredibly important, but if you've read feminist literature, it's not new information.  This is a great starter collection of essays if you're tiptoeing into feminist writing.
Total: 31/50
I feel that I've been a little bit harsher with this batch than others! Maybe it's just me this week?  I'd love to hear your opinions on these books and, as always, please send me your recommendations!